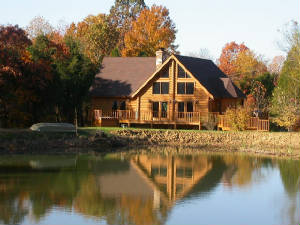 Today's Daily Register includes my
story
on the upcoming closing of the Irish Inn near Ozark in Pope County. Owners Brian and Lynne McCreery say it's time to retire after 12 years in the innkeeping business.
As I note in the story just in the last few years the inn has not only been named the "Small Business of the Year locally by the SIC Small Business Development Center in Harrisburg, but has received national recognition as among the Top 14 'Most Romantic,' the Top 10 'Fido Friendly,' and the 'Most International B&B in North America' to just name a few."
Lynne remains a strong supporter of tourism in the region and had good recommendations for those who want to go into the lodging business.
Check out the
story
for more.